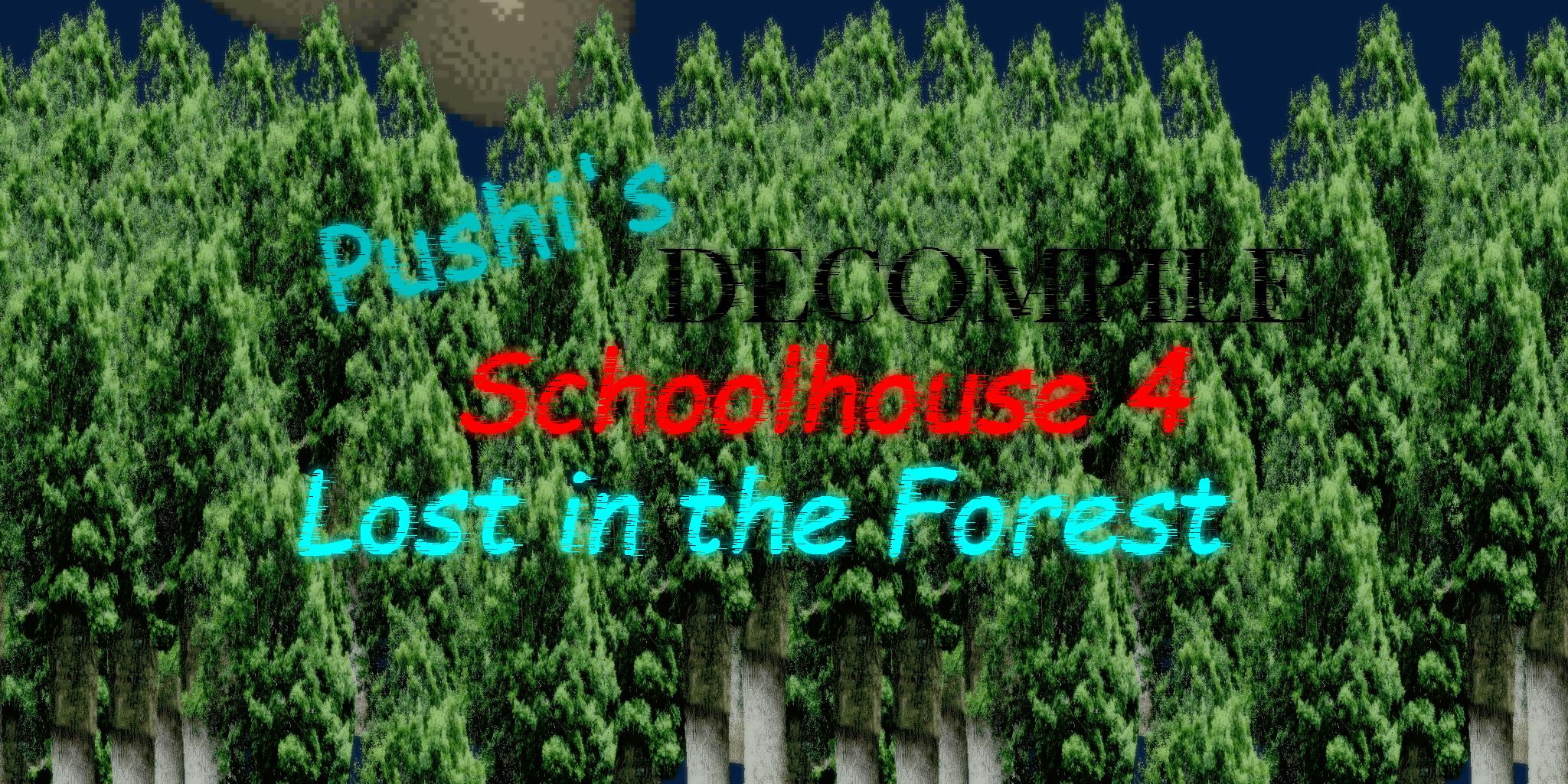 Pushi's Decompile Schoolhouse 4: Lost in the Forest
A downloadable game for Windows
Go camping with Pushi in this Chapter 4!
I'm doing a Non-Decompiled version of Pushi's Decompile Schoolhouse, and one of the decompiles in the game will be field trips! Side-quests that not only change up the pace, but also offer a chance at winning some great items and even permanent buffs!
In this field trip, you go camping with Pushi. Your goal is to keep the fire alive for three minutes. You can play it safe by throwing small amounts of firewood onto the fire, or you can take a riskier strategy by trying to gather a lot of pieces of firewood and throw them in all at once. Extra fuel gets converted into big points! Of course, in the full game, higher scores will get you better rewards!
Controls
Use the WASD keys to move, and the mouse to turn. Left click to pick up firewood and fuel the fire. Hold down shift to run (Keep an eye on your stamina bar!), and press space bar to quickly look behind you. Escape can be used to pause, and can be held for about a second to quit at any time.
Credits
1st Baldi - Made Baldi's Basics Field Trip Demo V1.1 Decompile
mystman12 - Made Baldi's Basics Field Trip Demo
Mundodavi2 - Made 3D Wall School Music
GreatPushiModder (Mojang2468) - Made this mod
Youtubers must play this mod is:
PGHLFilms
BaldiTM
IULITM/UNKNOWN
The Wizard Royal
Kindly Keyin
MediaGamesGuide
Bijuu Mike
And more!
If you find youtuber that played my mod, ask me to upload.
List of Chapters:
Chapter 1 - Great Welcome!
Chapter 2 - In the Library
Chapter 3 - Fun New School
Chapter 4 - Lost in the Forest
Chapter 5 - Another New School
Chapter 6 - The Final Battle
Download
Download
Pushi's Decompile Schoolhouse 4 Lost in the Forest.zip
34 MB
Comments
Log in with itch.io to leave a comment.
T_H_E E_N_D.....is very very soon ._____.
The Title Seems Similar To Garfelf Guide 3